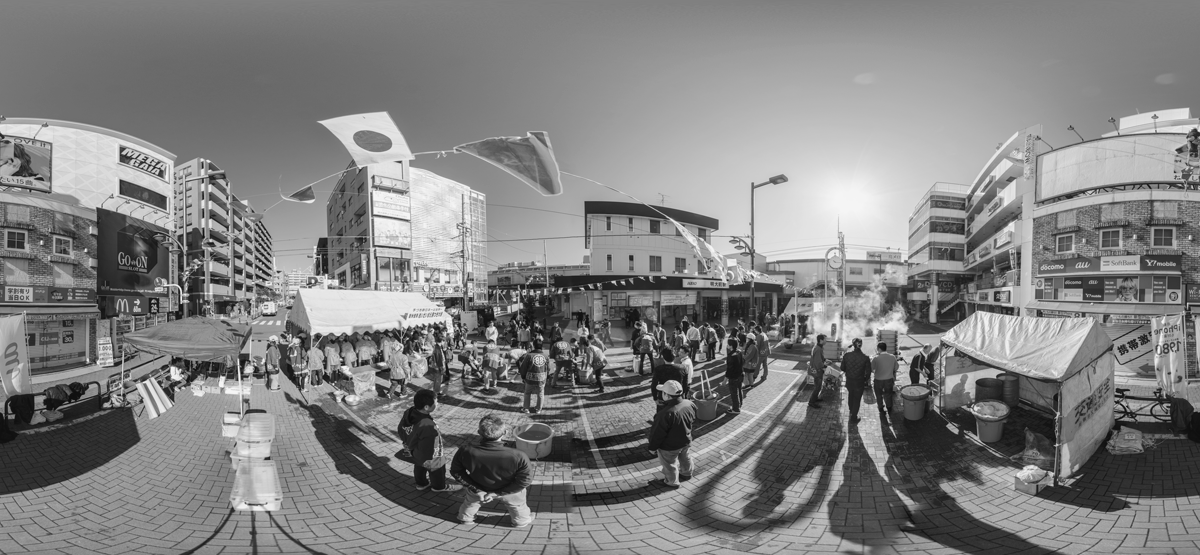 History
October, 2017
Preparation Committee to establish Google Streetview Trusted Photographer Partners was kicked off.
November and December, 2017


Briefings and warm up meeting were held in Tokyo, Osaka, Kobe, Kyoto, Sendai, Fukushima, and Koriyama. About 200 personnel from Hokkaido to Okinawa joined the meeting. Details are available on the top page.

January 22, 2018
17 small and personnel business established VRIO.

Establishment of VRIO
 The number of Google Trusted Photographer is increasing since July, 2016 based of the change of authorization by Google. Google provided the help forum, the local guide connect, and communities to support in techniques, but there had been a limit because of only good intentions of volunteers. As there was not any information on 360 degree photograph, it was difficult to deploy these technology as a business. There were many trusted photographers, who bring their technology to the business. Following circumstances are necessary because of these missing information on 360 degree photograph;
The contribution to society as a sustainable deployment as a business, the creation of business model, and the share of information, and

The necessary technical supports to deploy the business.
It is necessary to promote and to extend these technical circumstances not only for one business body but also for all business bodies with supports among corporations and private business bodies. VRIO aims to extend a possibility of related business and supports in techniques through training courses and so on so for business needs. Also, VRIO establishes the skill standards to increase the additive values in business with the discrimination in technical quality.
To create and share the business model with knowledge and experiences among different business fields in Japan scale.
To train Google Streetview Trusted Photographers and to enlarge the business market with technical improvements.
To spread Streetview, Panorama views including 360 degree photos and movies, and VR and to promote related business.
Principal Activities
1.

To establish volunteers and business model for social contributions.
To keep a coexistence between volunteers and business
To coordinate in business among members for social contribution.
To establish the business model on social contribution for members.
To coordinate the business model by members.
To coordinate the volunteer activities by members.
2.

Training and technical support
To provide opportunities for training and increase of Trusted Photographers.
To provide opportunities for seminars and class to upgrade members' skill.
To develop and conduct the support menu.
To brash up techniques and to find the possibility for sources on business through contests and eliminations.
To evaluate and rate the instructors through the evaluation by trainees in seminars and classes.
3.

Promotion
To promote SV
To promote 360 degree photos and movies.
To promote VR.
VR promotion activities
May, 2018: Committee to prepare the establishment of Drone Grapher Partners was created.
November 1, 2018: Drone Photographer 360 Partners was established.Drone Photographer 360 Partners may authorize the photograph techniques in collaboration with drone operator's school, and to train drone VR graphers.
December 2018: Committee to prepare the establishment of Web Creator Partners was created.
To create the web site especially for smart phones, which aims to show VR effectively.
 
 VRIO may create volunteers and innovative business for social contribution with utilizing AI, BD and IoT on 360 degree photos and movies.
Donations for promotion activities by VR on social contribution
 VRIO supports the announcements for volunteers, companies contributing to society, renovation of regions, tourism, resurgence from disasters, and new project using VR technologies for the social contribution. VRIO is ready to provide photos by street views and panorama views on the surface and from air, and to present and archive photos and movies through web sites.
 VRIO provides 360 degree photos with high quality giga pixels corresponding to 8K, 360 degree photos on the surface, from the high elevation, from the air for validation or inspection, records and archives of resurgence from disasters, special events, and events, arts, national heritages, reconstructions, renovations, and destructions, as services and used. VRIO is also extending activities to include CG and is also applying IoT, Ai, and big data.
 VRIO created the committee to prepare the project "To the world from wheelchair view" for Paralympic Tokyo in 2020, where VRIO provides the wheelchair views and supporters' views to search and survey routes to stadium in VR in advance.
 VRIO is planning to obtain streetviews from terminal to Paralympic stadium based on One Twenty Streetview (120SV), released on April 16, 2018 from VRIO, with the collaboration of volunteers.
 Also, VRIO sets the goal to build up the system and the dedicated application for wheelchair views using Google Maps Platform API to provide related information between airports to stadiums, hotels to tour spots, and terminals. It is our goal to contribute all people with searching the route to destinations, with providing streetviews, and further streetviews by the simple clicks. It may be possible to provide and to share the related information on restrooms or restaurants accepting wheelchairs, but except private information.
 VRIO may also provide the weather, traffic conditions, or status at destinations, which may make it possible to transport without hesitation or without missing chances. VRIO proposes that those systems may have the links with tour companies and may change of modify the schedule with AI to spend the useful time. The system may provide and share information with supporters to adapt changes and smooth travels. As there is a possibility of disasters in Japan, VRIO proposes "Collaboration between disaster prevention and welfare" with providing the opportunities to conduct the fire and emergency practice on our VR, in which the routes to escape within facilities or routes to shelters will be simulated.
like in Japan with a possibility of disasters.
 VRIO registered the project "To the world with wheelchair views (Support of transportation by wheelchairs)" to the Tokyo Organizing Committee of Olympic and Paralympic Games and received the certification for registration, and started its activities.
"To the world by wheelchair views"
 VRIO recruit supporters those who agree to our project and to support. VRIO would like to establish and to provide the framework to work together with volunteers for taking pictures and developing the dedicated applications.
VRIO would like to contribute VR photo system to the various activities in Japan including tourism, renovation of regions, supports tours and so on. Futher, VRIO would like to extend the activity of wheelchair views to the next Olympic and Paralympic games and locations with collaborators in the world.
VRIO is looking forward to receiving your supports and donations.
Representing Director, Shigeru Yokomatsu
None profit organization, General Incorporated Association
VR Innovation Organization
Google for Nonprofits program member
To those who may support;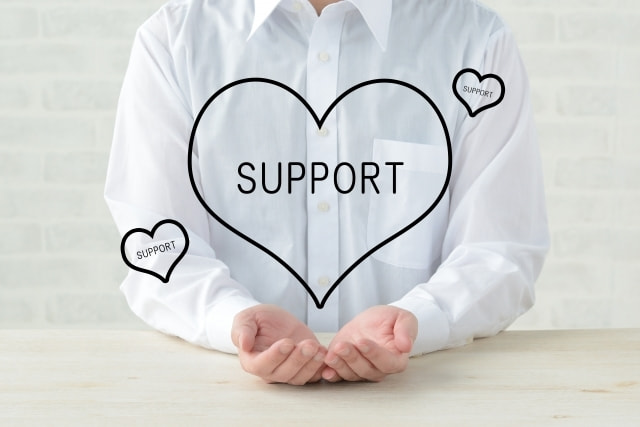 Admission and Annual Fees (Donation)
---
1.Registration member
 The registration member may share information on regional business or volunteers and seek for business. The registration member includes party or personnel those who may utilize VR like streetview, panorama views, and drones for welfare, disaster prevention, tourism, renovation of regions, resurgence from disasters.
 The registration member fee is free.


2.General member (The new member fee is applied since MAY 15, 2019)
 The general member may take a role as regional contributors or volunteers, and to contribute on VR promotion activities.
Streetview Trusted Photographer Partners

Admission fee: 5,000 JPY, Annual fee: 6,000 JPY

Drone Photographer 360 Partners

Admission fee: 5,000 JPY, Annual fee: 6,000 JPY

Preparatory committee to establish VRweb creater partners

Admission fee: 5,000 JPY, Annual fee: 6,000 JPY

Preparatory committee on project "To the world with wheelchair view"

Admission fee: 5,000 JPY, Annual fee: 3,000 JPY
Admission fee for multiple admissions: 5,000 JPY as a common admission fee.
3. Cooperation member
 The cooperation member is the member belongs to the drone school or drone related organization.
Drone Photographer 360 Partners
Admission fee: 120,000 JPY, No annual fee.
(Includes the certification of school)
4.Regular member
 The regular member is the executive members of VRIO, cooperation with DPP..
Annual fee: more than 100,000 JPY/Entry
5.Supporting member
 The supporting member may support the activities of VRIO, where VRIO may exhibit the good and steady expansion with the supports from many in the world.
Annual fee: more than 300,000 JPY/Entry
* No consumer's tax will be charged, because of the donation to the none profit organization.
* No refund is expected when you retire, because of the admission and annual fees are not deposit.
Revised on January 25, 2019.